At Deanna Ramsey, CPA, LLC, we provide quality accounting services to local businesses and individuals throughout Central Kentucky. All of our work is in accordance with the Generally Accepted Accounting Principles (GAAP) as set forth by the Financial Standards Board (FSB).
Deanna Ramsey, CPA, LLC is a family accounting firm located in Versailles, Kentucky and serves clients all through the heart of Kentucky. 
The firm works with each client individually. We recognize that each person and each business has unique needs. Whether your needs are a personal income tax once a year, or year round bookkeeping and accounting, we are happy to assist you. Our continual investment of time and resources in professional continuing education, state-of-the-art computer technology and extensive business relationships is indicative of our commitment to excellence.
We provide a variety of services including: Income Tax Preparation for all types of businesses, and individuals, IRS and State Audit Representation, Payroll Reporting, QuickBooks® setup, support and training, Business startup services, Monthly bookkeeping, Financial statements – making sure your financial records are timely and accurate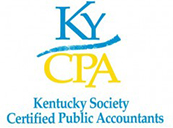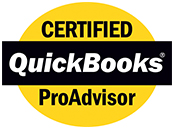 My Highest Recommendation

Deanna Ramsey is someone who exhibits all of the qualities you'd want as a professional Certified Public Accountant. She is extremely personable and has an ability to get right to the meat of things, understanding what the client's need is, and then taking whatever steps necessary to deliver a service that meets those needs.
Our Team
Over 35 years combined accounting experience
Deanna is the owner and has practiced accounting for over 20 years. She specializes in start-up and small businesses, as well as taxes. She earned her MS in Accounting from the University of Kentucky. She passed the Kentucky Board of Accountancy's Uniform CPA exam, becoming a licensed CPA. Deanna is recognized by the Internal Revenue Service as an expert in tax accounting.

Deanna has worked with manufacturers, non-profit organizations, physicians, retirees, and every accounting need in between. She is a certified QuickBooks Pro Advisor, and offers instruction in using QuickBooks.

Deanna taught accounting at the University of Kentucky and Midway College. She is the Treasurer of the Bluegrass Chapter of the Institute of Management Accountants.
Emily has been practicing accounting for ten years.  She earned her BS in Accounting from Georgetown College and her MBA, with an emphasis in accounting, from Eastern Kentucky University.  She is a Certified QuickBooks Pro Advisor and specializes in Bookkeeping and Taxation. 

Emily manages the bookkeeping department and has experience with many types of businesses, including; restaurants, lawn care, horse farms, property management, home improvement, as well as other types of small businesses.
Contact us Today & Schedule Your initial consultation
We want to meet you!